CRM 101
Leveraging Salesforce.com to Optimize Your Organizations's Sales, Service and Marketing
(Sat. Jan. 28, 8:30am - 11:00am PST).
Cost: $49.00

(We are delighted to be partnering with
TixTrack

and leveraging their industry-leading platform
Nliven for our online ticket sales.)


---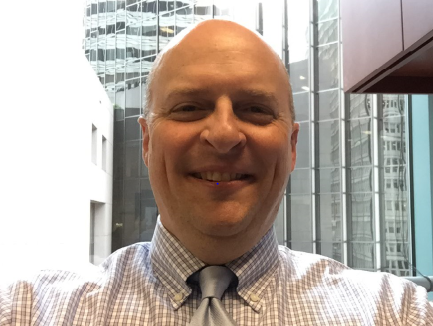 ABOUT THE INSTRUCTOR

:

ATS Partners, Inc. (www.atspartners.net) is an Oakland, CA-based consulting and training firm that assists and guides clients in their transitions from current state to future state, with project/program management, business analysis, and business process management needs. Our instructors must have a minimum of 5 years' industry experience, one or more industry-standard BA certifications, and prior training/instruction experience.



For this particular class
,

ATS Partners founder Jay Ashford will be the instructor. He has almost 25 years' experience in the information technology domain, and 12 years' experience as a consulting IT project manager and business analyst. For five years, he worked as an engineer and manager in the IT department at Salesforce, and subsequently worked for a platinum Salesforce consulting partner, where he participated in several Salesforce implementations for a variety of clients.

Since 2011, he has been a Certified Salesforce Administrator, and currently holds PMP and ACP certifications from PMI.org, CSM and CSPO certifications from scrumalliance.org, and Certified Business Analysis Professional (CBAP) certification from IIBA.org. He earned a BA degree in political-economics from UC Berkeley in 1992, and a Master of Business Administration from St. Mary's College of California in 2009. Please visit his LinkedIn profile for additional information (www.linkedin.com/in/jayashford).


---
"Overall, I thought the CRM 101 Salesforce class provided an excellent overview of Salesforce to those who have had no little to no experience with the Sales and Marketing aspects of Salesforce. I would recommend this class to anyone who would like to learn more about how Salesforce is used in Sales and Marketing."
- Catherine F, Pinole, CA


"We covered a lot of ground in two short hours!"


- Mike L, Walnut Creek, CA
CRM 101: Details
CONTEXT
:

How companies track and manage their lists of leads and customers, and their interactions with those leads and customers has changed significantly in the past 30-40 years. During this period, companies have moved away from paper-based rolodexes, lead lists, individual contact management apps, and spreadsheets. These methods have largely been replaced by CRM (Customer Relationship Management) systems that centralize, streamline and automate the management and reporting of an organization's customers and customer interaction data.
TARGET AUDIENCE
:

This introductory, instructor-led, online class is designed to give those new to the world of Customer Relationship Management a quick leg up with the essential core concepts of CRM, and how such systems can help centralize, track, automate and streamline interactions with your customers, and provide your organization with greater visibility into its marketing, sales, and customer support efforts. This course is designed for those who don't want to spend several days, and potentially thousands of dollars, on a formal CRM traininng course. This course will provide students with the core knowledge and tools they need to support further self-learning and skill-building, using a free, online (but somewhat limited) version of Salesforce.com.

TOPICS:
An Overview of the Core Concepts of CRM (marketing, sales, and customer support)

Managing your Leads and Sales Opportunities

Tracking Customer Support issues with Cases

Personal Task and Event Management

An Overview of Reports and Dashboards

Basic Salesforce Administration and Customization

Next Steps on your Journey
WHAT'S INCLUDED: At the conclusion of this 2.5 hour online course, attendees will have:
A free personal instance of Salesforce.com that you can continue to use and customize to your needs

Knowledge of how to manage leads and sales opportunities

The ability to set up, manage and track customer support cases for your organization

An understanding of how to use Salesforce for personal task tracking, managing your next job search, and more.

Free membership in the online community of ATS training graduates, for sharing tips/tricks, industry news/updates, and networking for job leads with fellow students.
PREREQUISITES: To access this course, you will need:
A camera- and microphone-enabled device such as a desktop/laptop Mac or PC (a tablet could work, but will limit your ability to participate in exercises) with the Zoom online meeting app installed (www.zoom.us)

Reliable broadband internet connectivity

An active email account that you can use (if you would like to sign up for your own personal instance of Salesforce.)

Recommended, but not required: Ideally, 1-2+ years of professional work experience, preferably participating on a project team and/or change initiative.
CANCELLATION POLICY: You can cancel your attendance at least 1 week (7 calendar days) prior to the date of the course and receive a full refund. Cancellations submitted between 6 and 3 calendar days can get credit for the same training class in the future at no additional cost. Cancellations submitted less than 48 hours before the start of class start time will not receive a refund or future credit.
*Please contact us at training@atspartners.net with any additional questions about this class, or other classes offered by ATS Partners.